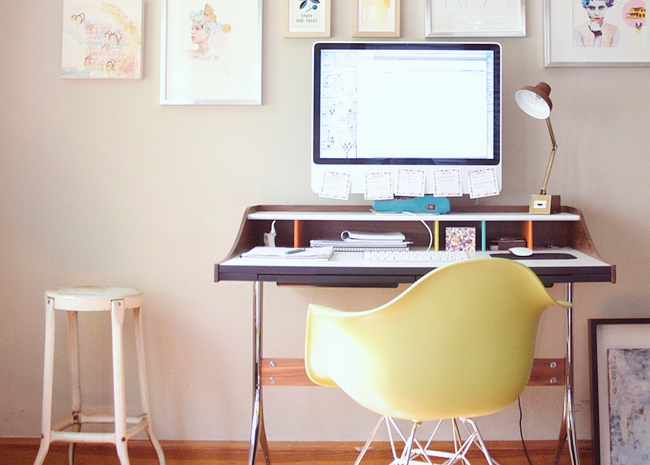 I have been a WAHM (work at home mom) since my first child was one. It's not always easy; some challenges come with the territory. I talked about that in a previous post, "Do You Want to Work at Home?".
But honestly? I have loved it and really prefer it to a full-time office job. (In the interest of full disclosure, I need to tell you that I'm now working at an office part-time and loving that, too.)
I'm a writer—a profession that transfers well to working from home. If you don't know why you should work from home or exactly where to begin, I have some helpful suggested resources for you.
Why Should I Work at Home?
People choose to work at home (or from home) for a variety of reasons. You may consider it if:
You'd love to earn money while also having time for your family.
You see that the cost of childcare and other full-time work-related expenses outpaces your income.
You have an entrepreneurial bent, are interested in being your own boss, and/or are a self-starter.
You don't mind being alone most of the time.
You prefer working alone on deadline-oriented projects.
How Do I Begin a Home Based Business?
Now that you've decided to work from home, exactly how do you make that transition?
Before you make the full leap, have a general plan in place. Begin your research with some of these websites:
1. Subscribe and follow Kelly McCausey at Solo Smarts.
Kelly has many years' experience of working from home as a solo business owner, and she's a fantastic coach to moms who want to do the same. I highly recommend her podcast, products, and coaching. Some of my favorites that I think you'd find helpful when just starting out include:
2. Find help and information with Solo MasterMinds.
The SoloMasterMinds group is a forum for encouragement, assistance, and accountability. The savvy and experienced businesswomen who hang out there are eager to help you and answer your questions.
3. Read a lot from people who are doing what you'd like to do. Some of my "go-to" sites for insightful blog posts and podcasts include:
If your income has been a big part of the monthly family finances, then switching to a work at home job will cause your finances to take a hit. Be sure there is enough financial cushion in your bank account to weather the first six months of your new career. It will take time to establish your business.
Ideally, I'd suggest beginning your home based business alongside your traditional business. Once your work at home business is successfully generating some income, you can more easily transition out of your traditional job.
Get Home Based Business Ideas
For more home based business ideas, including ways to work at home, download my free report, 5 Easy Steps to Discover the Home Based Business That's Perfect for You.
Photo Credit: papernstitch via Compfight cc
Important Reminders
Please note: this blog features affiliate links. Should you make a purchase using my link, I will receive a small commission in exchange for my referral.
The following two tabs change content below.
Mary Bernard is a Nashville-based writer and mother of three. She's worked in a variety of corporate and creative environments, but none is more comfortable than the dining room table in her own home. Mary loves to help moms discover God's unique call to look in their own houses for their priorities, passions, and provision.
Latest posts by Mary Bernard (see all)