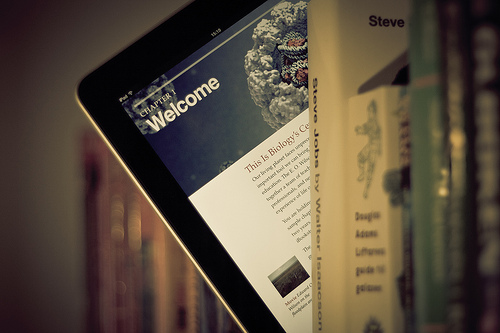 I've had a blog (albeit, in several different forms) since 2008. I'm amazed by a couple of things when I look around at other moms with successful money-making blogs.
Some of these bloggers have been online and working for a shorter amount of time than I.
There are a dang lot of women bloggers, but it seems like there's always room for more.
So what that means to me is this:
Don't worry about "the competition" and work your tail off.
Regardless of your area of expertise …
Faithfully following his call, your message will be unique enough that it won't get lost and it will reach those that need it most.
We must believe this, friends. It's the "partner" message to the primary one of "look in your house" to find your priorities, passions, and provision.
Let's consider this idea—something I've wanted to do forever: write and sell an ebook.
But I have to tell you that part of delay in actually doing it has been wrapped up in my thought patterns. I have a tendency to think that my efforts would be in vain: No one would benefit from anything I'd have to say. Would my ebook be unique enough to stand out against an already-full market?
Let's interrupt those thoughts, though, and turn them around. What if I were to approach it this way: God has given me a unique set of experiences, skills, and passions. God has created a passion in my heart to write an ebook. If God wants me to write an eBook then nothing else matters.
It's a lot more fun to go through life wondering, God, what will you have me tackle today? What awesome thing that seems difficult or awkward will you have me achieve?
So, look in your house to see what's there, follow your passion, and then shrug off everything else that hinders you.
Photo Credit: Johan Larsson via Compfight cc
Important Reminders
Please note: this blog features affiliate links. Should you make a purchase using my link, I will receive a small commission in exchange for my referral.
The following two tabs change content below.
Mary Bernard is a Nashville-based writer and mother of three. She's worked in a variety of corporate and creative environments, but none is more comfortable than the dining room table in her own home. Mary loves to help moms discover God's unique call to look in their own houses for their priorities, passions, and provision.
Latest posts by Mary Bernard (see all)