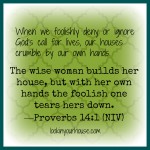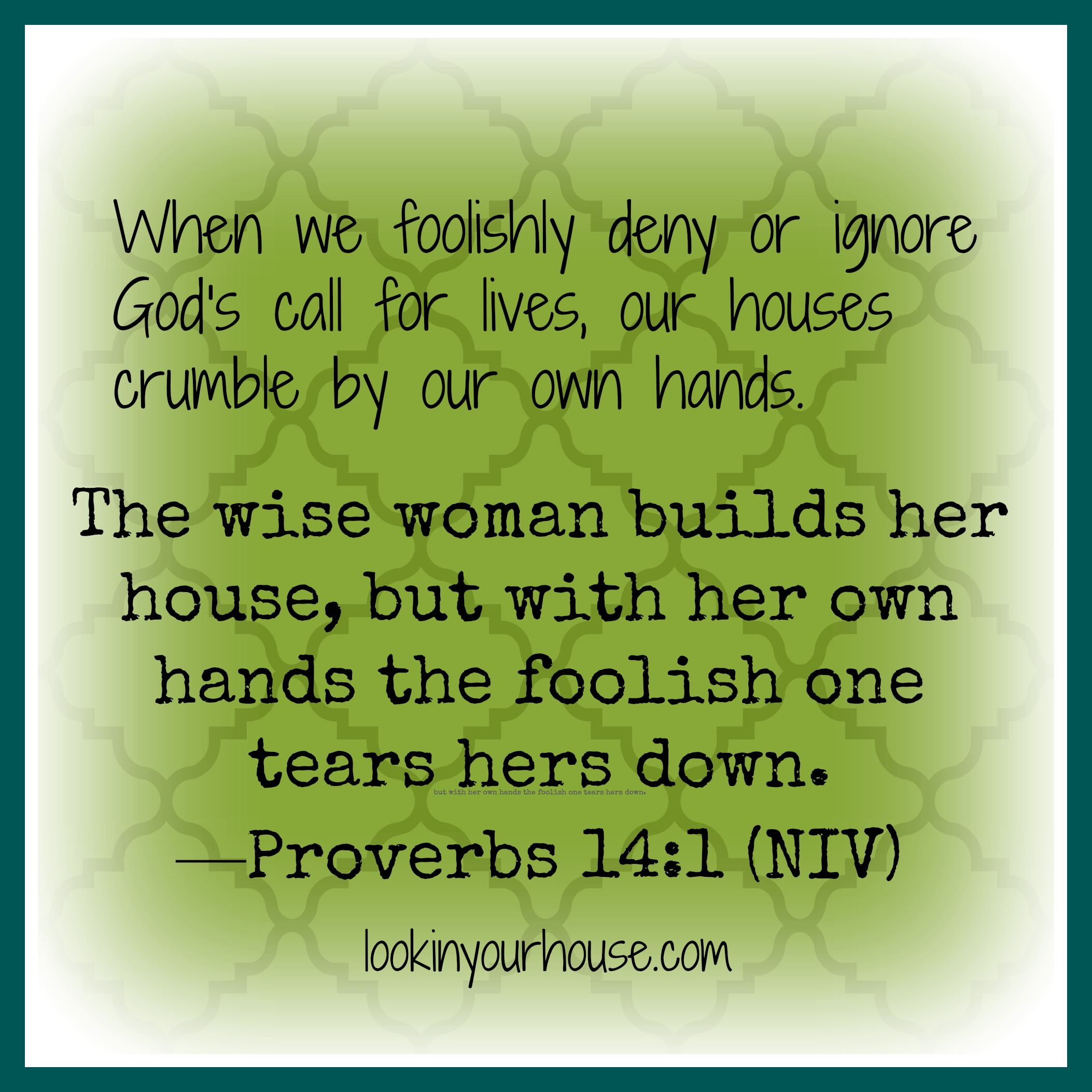 One of the Bible verses that stays with me through thick and thin and good times and bad is this one:
The wise woman builds her house, but with her own hands the foolish one tears hers down.
—Proverbs 14:1 (NIV)
I think I like it because it's appropriately convicting, yet practical as it offers concrete instruction.
What does it assume? It assumes several things:
a woman's sphere of influence is her house (household)
a woman can act foolishly or wisely
a woman's work, tone, words, and countenance are important to her home and family
a woman's actions will strengthen or destroy
I'm not trying to make any blanket statements about where or how a woman chooses to work. Whether you are working outside the home full-time or part-time, working a business at home, working full-time as a stay at home mom, or doing any combination of the above, you have a profound and primary influence on your house.