Want to get started with your own blog or wonder what tools and services are the best?
I recommend the following:
Blogging
I use Word Press and am currently using a free theme. As soon as I make enough money to afford a flexible, customizable theme, I'm planning to purchase one (probably Genesis).
Hosting
I love MomWebs Hosting. They are affordable and oh-so-helpful. I emailed with a question and problem one Friday night and it was solved and fixed within a couple of hours.
Site Search
For search purposes, I recommend Lijit. I met the Lijit folks at the Savvy Blogging Summit and was so impressed with them. The Lijit search function searches all blogs and social media accounts for info pertaining to the searcher's request. Lijit also offers an ad network and affiliate program so that you can make a little money from them, too. They send you a search report periodically with search activity on your blog. One special feature is they tell you which searches returned no results, offering you some neat ideas for content creation.
Subscription Management
To manage feed subscriptions and email lists, I use FeedBlitz. For a nominal monthly fee, I have extreme flexibility to communicate with my subscribers. I can also use their ads in my feed newsletters and earn a little money, too.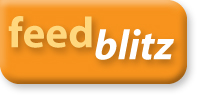 Podcasting
For podcasting, I've found much success with the ease of Audio Acrobat. Recording phone interviews and posting the code for the audio is so crazy simple. Although this service has a small monthly fee, I find it worth it. I have been wanting to podcast for years and once I started to look into how to record phone interviews, I quickly became overcome with details of complicated software and recording equipment. Once I found Audio Acrobat, I knew it was the easiest way to get started quickly. And I love it!
File back-up
Twice now we've had hard drives crash on us. Thank goodness we were using Carbonite. A nominal yearly fee protects all of our documents, photos, and files and can be restored through a simple process. If you are not backing-up your computer, you must. Do. It. Now. Go sign up with Carbonite. Now. Please.
Most—if not all—of the paid services offer free trial periods. Many of these offer affiliate or referral programs so that you can make a commission based on the number of new customers you refer.
Please note that many of the links featured on this post are my affiliate links. If you click on my link and pay for the service, I will receive a commission in exchange for my referral.
The following two tabs change content below.
Mary Bernard is a Nashville-based writer and mother of three. She's worked in a variety of corporate and creative environments, but none is more comfortable than the dining room table in her own home. Mary loves to help moms discover God's unique call to look in their own houses for their priorities, passions, and provision.
Latest posts by Mary Bernard (see all)