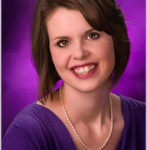 Today I have the great pleasure of being the host on Day 7 of the Virtual Blog Tour for FaithLeaps: The Christian Mom's Guide to Passion, Purpose and Profits
by author Alyssa Avant. On the last stop of the tour, Alyssa visited Rosann Cunningham's blog at Christian Supermom.
Below is the great interview I did with Alyssa about FaithLeaps
.
Why did you write this book?

ALYSSA: I was inspired to write this book several years ago, as I was attempting to navigate the overwhelming journey of working from home.  I had taken a "leap of faith" and quit my part time job and really needed to make an income from home.

Through trial and error, I found my way, but wished I would have had a guide or friend to help me along the way. There is also the issue of passion and purpose, which ultimately is what this book is about.  Yes I talk about working from home and ways to do that, but a stronger theme throughout this book is finding one's passion and purpose and ultimately profiting from it (not necessarily financially).

What are the two or three main ideas you hope readers take away from FaithLeaps? 

ALYSSA: There are several main ideas that I hope readers will take away from FaithLeaps.  One of those is that we are all created by God with a God-given passion and purpose.  It is important, I believe, for us to identify and explore that passion and purpose.  Secondly,  I hope that readers will take away from this book that God enables us and can work through us to help us to accomplish our dreams and desires.