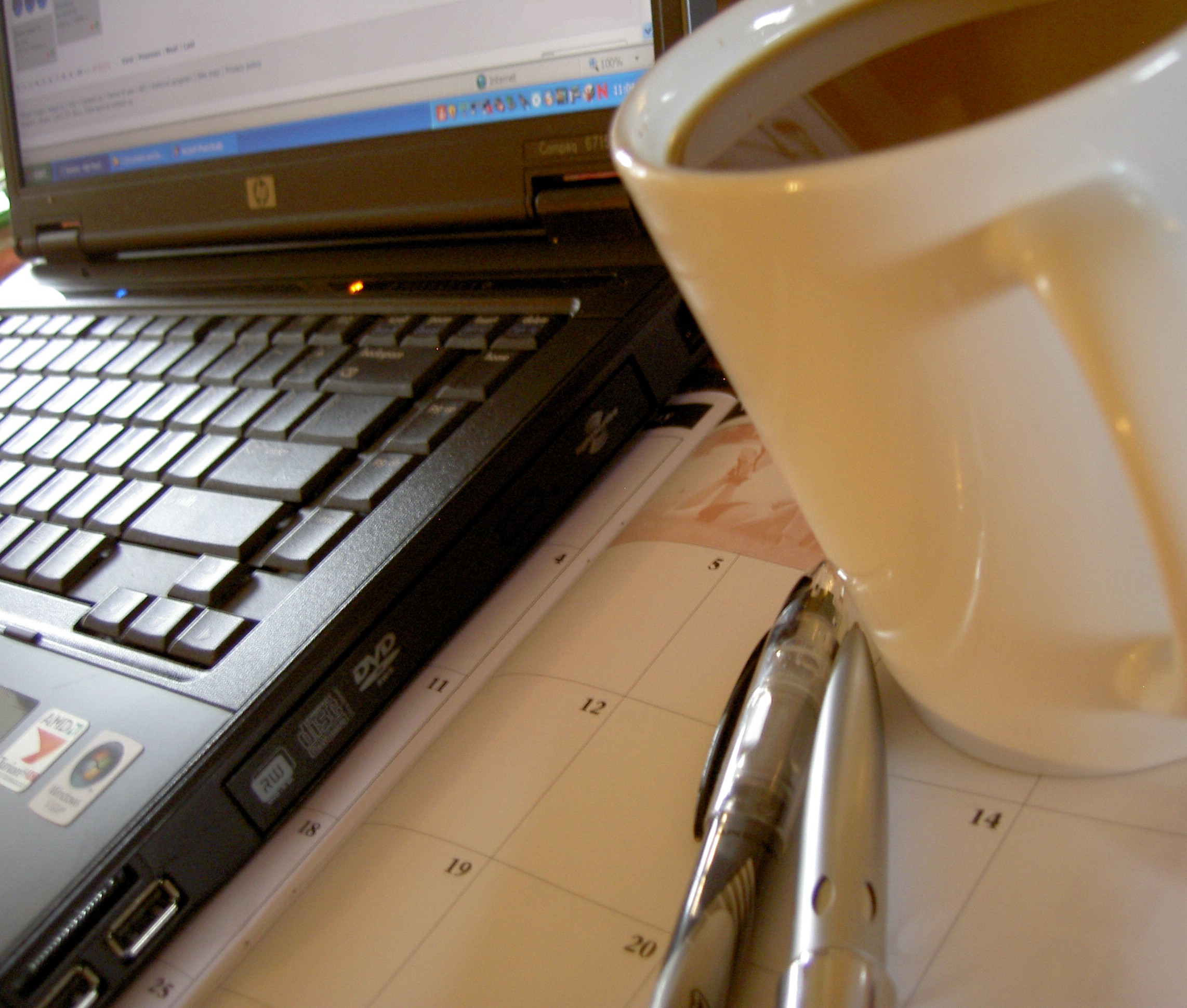 Most of us are susceptible to the temptations that bog down our momentum when it comes to starting or growing a new business.
Poor time management skills, procrastination, and self-doubt creep all around us. Before you know it, you're paralyzed, de-motivated, and your great plans for a creative project or a new business endeavor are dead in the water.
Do you look around and mutter, "I should be doing that" or "I need to get going with my next project"?
Here are some practical tips to get you moving again so you can get back to productivity and enjoy some progress:
1. Discover (or re-discover) your passion.
If you aren't usually living/working/playing in environments in which you love, you'll quickly become bored and apathetic. Doing what makes you feel alive is crucial to productivity.
Get started ===>> Download my free ebook, 5 Easy Steps to Discover the Home-based Business That's Perfect for You, for help.
2. Learn something new.
Read a book, take an online course, or attend a class at your community college. Regardless of what you learn, I promise it will spark something inside of you.
Get started ===>> Join Kelly McCausey for any of her amazing online courses, including the Stretch Yourself Challenge, which begins May 1. (I just completed her Power of a Focused Business course and I learned so much. I am now going to be working with her as a blogging intern during the next three months—which brings me to #3.)
3. Find a mentor and/or mentoring group.
I can't tell you how much I've benefited from the support of online friends who have the same goals as I do. Whether it's been maintaining a workout routine or learning about blogging best practices, my online groups have motivated me and propelled me forward. In fact, I was able to apply for the upcoming internship with Kelly after having participated in a group coaching opportunity this spring.
Whether you want to move ahead with a hobby, a business, or a new skill set, find someone who is a few steps ahead of you and soak up everything you can from that person. Barter with them: trade their mentoring for your skills.
Get started===>>I wholeheartedly recommend the Solo Masterminds group. Lots of smart business women hang out there. It's a terrific place for asking questions, getting guidance, and making valuable connections.
4. Make sure your spiritual house is in order.
I know that God takes us all through various seasons for only his reasons. Our family has been on a "wilderness wandering" for about three years now. Our beloved church of ten years closed in 2010, and the church we attended since then was never a good fit. Because of scheduling conflicts, I had dropped out of my women's Bible study, and my own personal study and prayer time had become quite neglected.
At the beginning of 2013, we finally sought out a new church and have been attending there since the first of the year. Being back in a truly spiritually-edifying environment weekly has drastically improved all facets of our family life—inlcuding my renewed energy around business and creative projects.
This point is not something mechanical or something that I can explain from a technical perspective. It's faith, of course, but, I believe it's absolutely vital to operating a successful business.
Get started ===>> Make sure you're worshiping weekly in a biblically-sound, gospel-centered church. Pursue God daily with personal Bible study and prayer.
What gets you moving again when you're in a rut?
Important Reminders
Please note: this blog features affiliate links. Should you make a purchase using my link, I will receive a small commission in exchange for my referral.
The following two tabs change content below.
Mary Bernard is a Nashville-based writer and mother of three. She's worked in a variety of corporate and creative environments, but none is more comfortable than the dining room table in her own home. Mary loves to help moms discover God's unique call to look in their own houses for their priorities, passions, and provision.
Latest posts by Mary Bernard (see all)