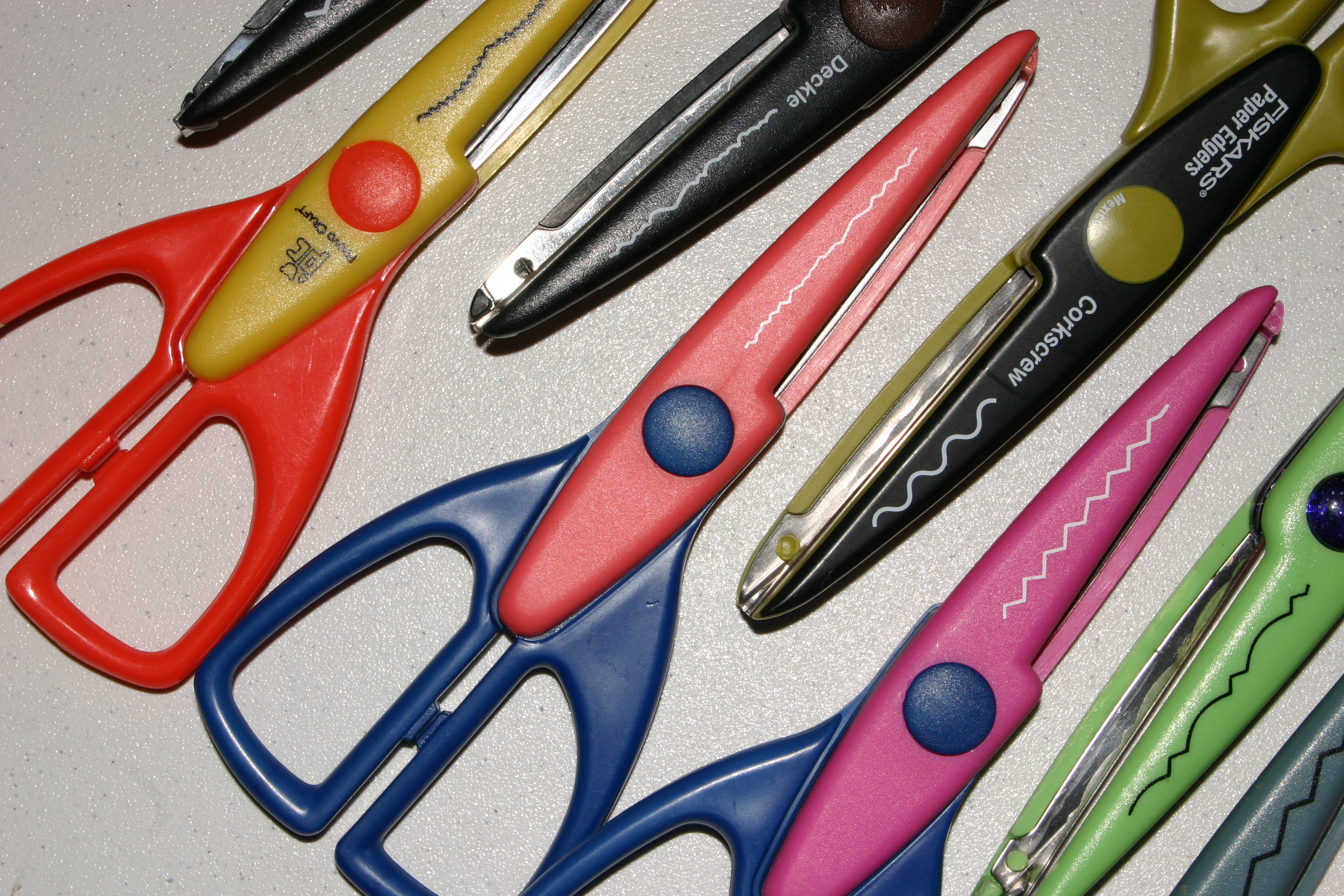 My daughter had a school project due. We headed to Michael's, which is, of course, a requirement for all school project creations.
Something about that day's trip was different for me. I don't know. I've shopped in Michael's hundreds—maybe thousands—of times. But that day, I was nostalgic. I longed to trim photo edges with scallop scissors. The glitter paper begged me to take them home. The sticker sets sprang to life and struck me as immediately useful. The beads, chains, hooks, and stones convinced me that I could make gorgeous jewelry. I even had to restrain myself from reaching for the latch hook rug kits.
I've always thought of myself as a "crafty" person. At one time, I was a pretty serious scrapbooker. I've wanted to learn jewelry making and quilting for years now.
But realistic, hard-working me has stuffed down these passions in favor for the more practical activities of the day: work, laundry, and errand-running.
But it occurred to me that crafting is one of my passions. Yes, that's right.
My name is Mary and I am passionate about scrapbooking.
And cooking. And healthy/green/organic living. And keeping my family organized. And following a budget. And writing. Of course, writing.
But I've stuffed down all these outlets for creativity, talent, and skill. Most of the time, I believe, I've told myself that I don't have time to do X because I need to be working and making money. And truly money has been a concern throughout the last few years, but I wonder how many times I've allowed it to become an excuse, even after its legitimacy has long passed? After that, my mind  has played over and over the mantra: "that's silly; that's not valuable/profitable/important; go do something to make some money."
What passions have you pushed to the side? Has it ever occurred to you that since God has gifted you with those passions, he will and can use them to invigorate and deploy you to actually use them for his glory and your family's good?
That's what been running through my brain lately: all of these passions that I have used to describe myself over the years—scrapbooker, chef, family manager, green, writer, reader, teacher—were put there by the Creator himself. How might he use me through my passions to bring him glory and bless my family and others?
What about you? Would you like to wake up your passions? I've decided to lead a small group study for a new book, Faith Leaps,  that I just finished by my friend and Christian mom entrepreneur Alyssa Avant. The details of the study are still being ironed out, but I believe we will all read through the same chapter(s) and then discuss those online, probably on a weekly basis.
Will you join me? Will you invite your friends? Leave a comment so that I can gauge interest, and I'll be in touch soon with more details.
Together let's take leaps of faith to discover how God will profit our passions and purposes.
Important Reminders
Please note: this blog features affiliate links. Should you make a purchase using my link, I will receive a small commission in exchange for my referral.
The following two tabs change content below.
Mary Bernard is a Nashville-based writer and mother of three. She's worked in a variety of corporate and creative environments, but none is more comfortable than the dining room table in her own home. Mary loves to help moms discover God's unique call to look in their own houses for their priorities, passions, and provision.
Latest posts by Mary Bernard (see all)